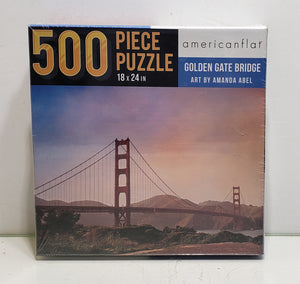 New
These puzzles are the perfect activity for people of all ages! Includes a paper printout showing a larger version of the puzzle artwork for you to reference when building the puzzle.
Material: This jigsaw puzzle is made by using high-definition printing and special die-cutting machines so your puzzle has clear patterns and bold colors.
Puzzles are the perfect way to pass time while stimulating your vision, training your mind, and exercising patience.
Brand: Americanflat 

Model: 11827

Year: unknown

Shipping Weight:  2 lb

Shipping Dimensions:  8" x 8" x 3"

The Americanflat 18x24 Jigsaw Puzzle, 500 Pieces by Amanda Abel is the product you didn't think you need, but once you have it, something you won't want to live without.

Inventory Last Updated: Dec 11, 2023